Professional Graphic Design
We have the State-of-the-Art Graphics Department capable of taking your concept from virtually any stage. Whether you have no idea or a completed piece of Art, we can work with it.
Embroidery/Patches
School Mascots...
Compressed T-Shirts
different shapes, cubes...
Signs and Banners
Team Banners, Signs...
Garments
Dress Shirts, T-Shirts, Sweats...
Supplied Art
Sending your art
Promotional Products
Clocks, Pens, Coffee Mugs...
Screen Printing
T-Shirts, Golf Shirts, Sweats...
Stickers/Decals
Custom Stickers, Pricing...
Temporary Tattoos
Custom, Fund Raisers, Stock...
Ideas, Assistance and Ordering
Call Toll Free 1-800-859-1975
Email Us
Bookmark this Page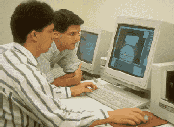 Adobe Illustrator
Photoshop
Corel Draw

Freehand
Microsoft Word
Image Composer