This area is still under development. Please bookmark our site and check back from time to time for new additions.
Embroidery/Patches
School Mascots...
Compressed T-Shirts
different shapes, cubes...
Signs and Banners
Team Banners, Signs...
Garments
Dress Shirts, T-Shirts, Sweats...
Graphic Design
Complete Design Department
Promotional Products
Clocks, Pens, Coffee Mugs...
Screen Printing
T-Shirts, Golf Shirts, Sweats...
Stickers/Decals
Custom Stickers, Pricing...
Temporary Tattoos
Custom, Fund Raisers, Stock...
Ideas, Assistance and Ordering
Call Toll Free 1-800-859-1975
Email Us
Bookmark this Page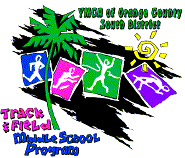 100 designs that can be reworked for your team. Change the writing, colors mix and match.